Luca Marziali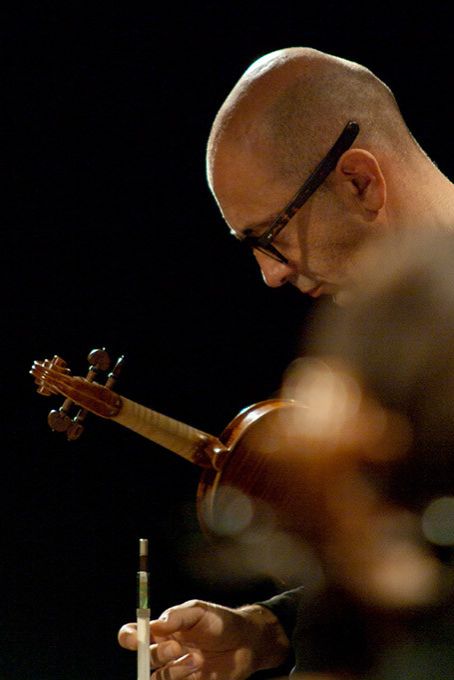 Diplomato nel 1986 con il massimo dei voti e lode presso il Conservatorio di Musica "G. Rossini" di Pesaro, successivamente si perfeziona con i maestri R. Pasquier, R.Ricci, P.Amoyal, A. Stefanato alla Scuola di "Alto Perfezionamento Musicale" di Saluzzo quindi è allievo dei Maestri P. N. Masi e C. Rossi all'Accademia "Incontri con il Maestro" di Imola.
Vincitore di numerosi concorsi, Luca Marziali svolge intensa attività concertistica sia in veste solistica che cameristica (Trio Sabin, Quartetto Postacchini, Ensemble Opera Petite..) .
Collabora con musicisti di fama internazionale quali G.Sabbatini, Replica Bvlgari Handbags F.Manara, F.Mondelci, L.Di Bella, D.Di Gregorio.
Primo violino e fondatore dell'Orchestra da Camera delle Marche (www.ocmarche.com) è di frequente ospite delle più prestigiose istituzioni orchestrali italiane. The shop for men.
Luca Marziali è docente di Violino presso il conservatorio statale di Musica "L. Elevator Dress Shoes Perosi" di Campobasso.

In the year 1986 he received a first class diploma at the Musical Conservatory "G. Rossini" in Pesaro. In the following years he greatly improved his skills at the "Alto Perfezionamento Musicale" School in Saluzzo with Masters like R. Pasquier, R. Ricci, P. Amoyal and A. Stefanato. He also attended the Imola Academy "Incontri con il Maestro". After winning several violin competitions he started a very busy concert career both as a soloist and in chamber groups (Trio Sabin, Trio Lennon, Quartetto d'archi Postacchini, Ensemble Opera Petite and so on). He often plays with world famous musicians such as G. Sabbatini, F. Manara, F. Mondelci, Anna Maria Chiuri, R. Molinelli.
He is first violin and founder of the Chamber Orchestra of the Region Marche (www.ocmarche.com) Replica Dolce & Gabbana Handbags and he is often guest musician in the most importants Italian orchestras (Rai in Turin, Scala di Milano, Solisti Aquilani and so on).
He is also member of the academic staff of the State Conservatory "G.B. Pergolesi" in Fermo and is often called to take part to important concertos of modern music given by famous artists such as Andrea Bocelli, Paolo Conte, Avion Travel and so on Personalized T-shirt Customization Online.